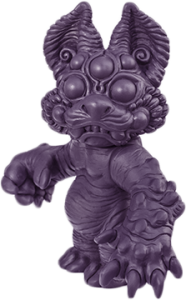 Officially open for Doro sofubi pre-orders!
Doro is 18cm tall, has three points of articulation. Staff accessory (can hold things in his right hand)!
– $80USD +35 for worldwide shipping with tracking for one toy blank.
– four colours available (cyan, milk white, green, orange)
To place a pre-order send an email to "contact@remjie.com" with your
– name, address, phone number
– paypal address
– colours and amount of toys you want to buy
This is a prototype that was designed and sculpted by me and is going to be produced by RedHotStyle company.
Pre-orders close 30.04.17
Estimate date of sofubi release is July 2017. I will keep everyone updated!
If you have any questions please contact via email!